An osteopenia diagnosis can quickly lead to osteoporosis without a lifestyle adjustment.
But better bones don't mean you need to spend hours lifting weights at the gym. Marodyne LiV helps Canadians work smarter, not harder, for their bone health.
But, how can such a simple device actually work?
Well, it was inspired by astronauts.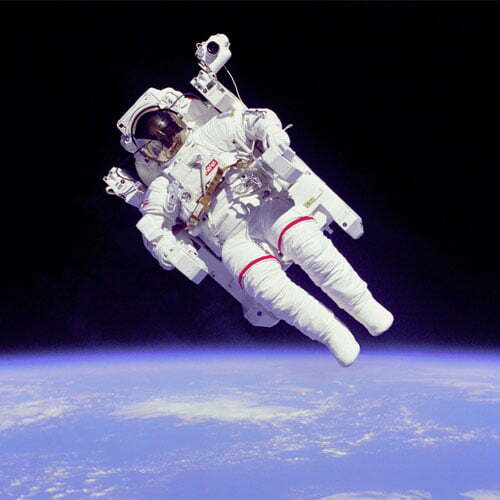 So we wanted to bring out-of-this-world results to Canadians on earth too.
Are you ready to shake up your routine?
Here's what our customers are saying!
I bought my mom a LiV last year. Her bone scans have improved significantly by nearly 8%.
I have been using the LiV low-intensity vibration plate for about a year now, and this week I had my follow-up DEXA exam. I wanted to let you know that my bone density statistics have increased significantly since my last exam in 2012! My overall T-score is -2.4, and the bone density in the lumbar spine has increased by 6.5%, and in the right femur, it has increased by 8.3%.
Osteopenia can lead to further complications and osteoporosis if you don't start taking care of your bones.
But you don't have to make a huge lifestyle adjustment for this drug-free solution: Marodyne LiV. Canadians can add this to their routine to strengthen their bones, improve mobility, and relieve minor aches and pains. Osteopenia treatment can be done without stepping into a crowded gym or rushing to another appointment!
Contact Us
"*" indicates required fields