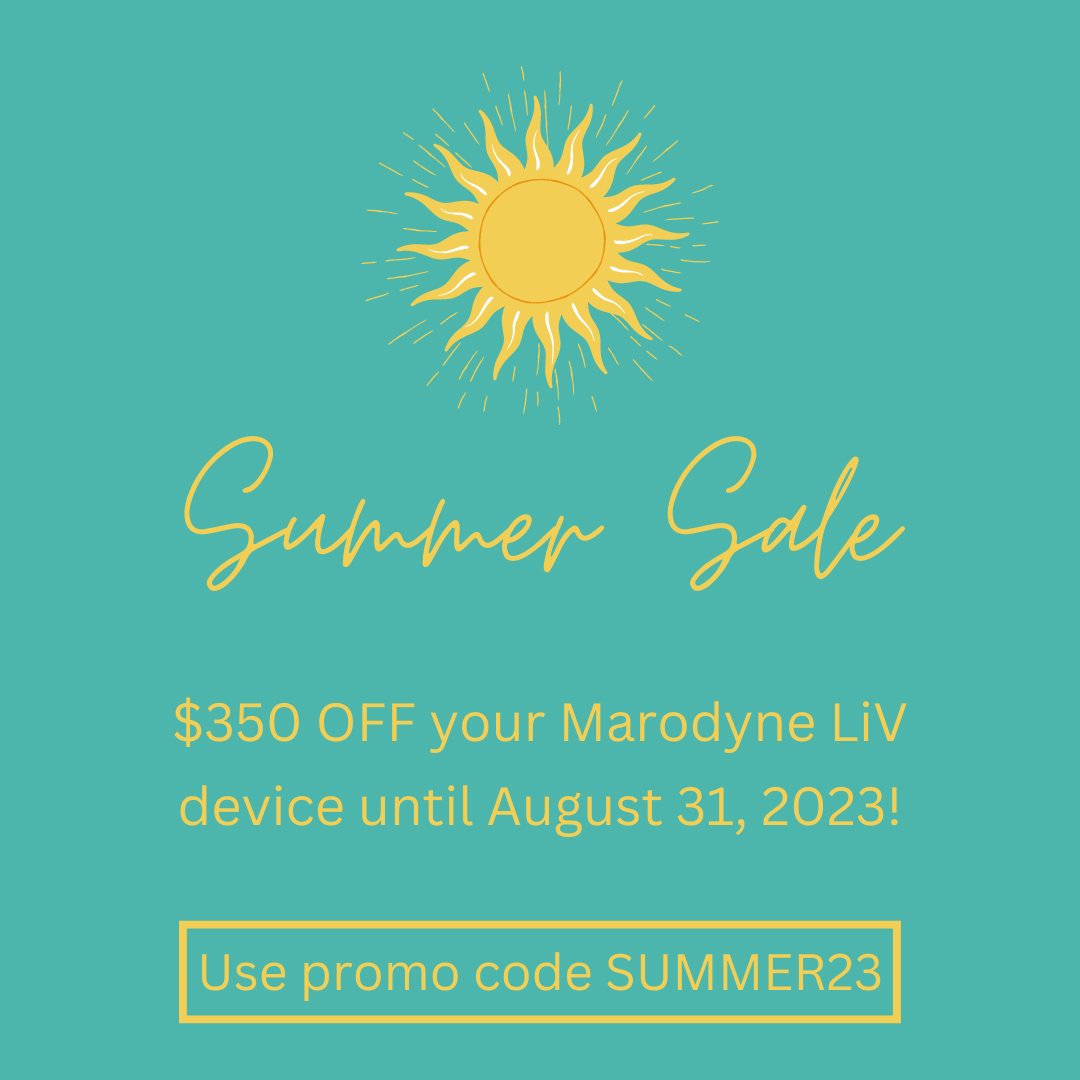 Are you tired of dealing with the aches and pains that come with Osteoporosis, Osteopenia, reduced muscle strength, and balance problems?
Do you struggle to find relief from chronic pain? If so, then you need to check out the Marodyne Liv - a revolutionary medical device that can help alleviate your discomfort and improve your overall quality of life.
The Marodyne Liv is a unique and innovative device that uses low-intensity vibrations to stimulate the bones in your body. This stimulation helps to increase bone density, reduce muscle atrophy, and improve circulation - all of which are crucial for maintaining and improving your physical health.
Designed for easy use, the Marodyne Liv is compact, portable, and can be used in the comfort of your own home. It's perfect for anyone who wants to take control of their health and wellness effectively.
And now, FOR A LIMITED TIME ONLY, we're offering a massive $350 discount on the Marodyne Liv - exclusively for Summer 2023! It is the perfect opportunity to get your hands on this life-changing device at an unbeatable price.
Here are just a few reasons why you should buy the Marodyne Liv today:
It's clinically proven: The Marodyne Liv has been extensively tested and proven to be effective in improving bone density, reducing muscle atrophy, and enhancing circulation
It's easy to use: Simply place the device on any firm surface, and let it do the work for you.
It's portable: The Marodyne Liv is compact and lightweight, making it easy to carry it wherever you go.
It's affordable: With our exclusive $350 discount, you can get the Marodyne Liv at an incredibly low price - but only for a limited time!
So why wait? Don't miss out on this amazing opportunity to improve your health and wellness with the Marodyne Liv at an unbeatable price. Order now and experience the life-changing benefits of this revolutionary medical device for yourself.
And if you know anyone who could benefit from the Marodyne Liv, share the news of our summer 2023 sale on your social media channels. Together, we can help more people take control of their health and well-being.
ORDER NOW and use the promo code SUMMER23 - the offer only lasts until the 31st of August!